We all know the eccentricity of the famous English singer Robbie Williams, but this time perhaps he exaggerated a bit. A couple of days ago the interpreter of Angels uploaded to his Instagram account a photograph that has given much to talk about.
We know that his body is a canvas for artists and that he has some very interesting drawings on his skin, including a Celtic cross, a Maori tribal design, a lion, the eye of Horus, a couple of swallows and even the music of the subject All you need is love from The Beatles.
A little self-love is not so bad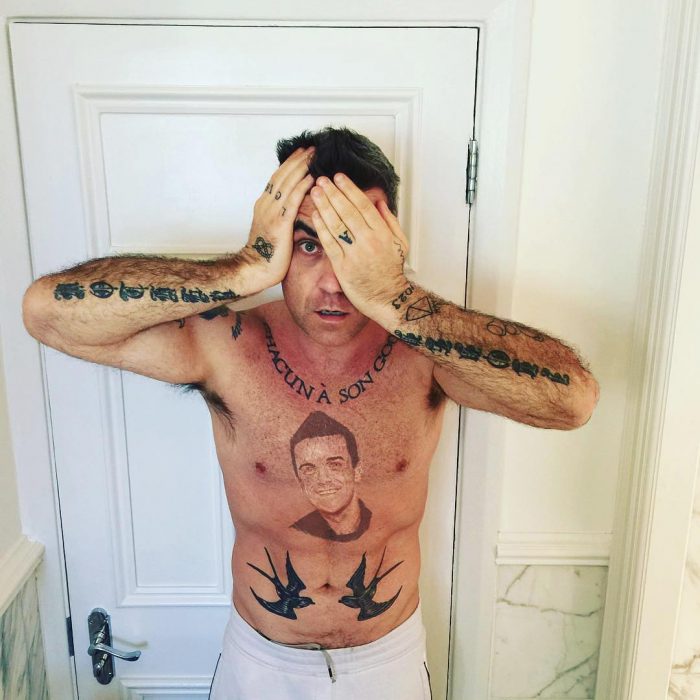 Now he has added a new tattoo to the collection and the selected image was nothing more and nothing less than his own face engraved on his abdomen, something that for many was a pretty crazy idea.
Maybe he's a little crazy

The crazy man … he has tattooed himself!
But they discovered it

It's not real…
In fragrance

Clearly used Photoshop and the eye 'illuminati' is really funny.
Some were disappointed
Aaaah! … I thought it was real.
But still love him

If you already know how it is …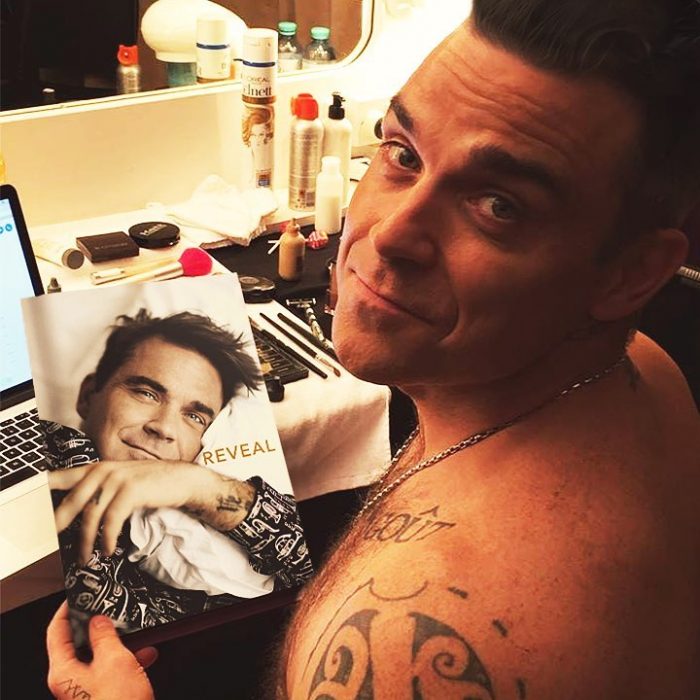 After the commotion and the commotion he caused among his followers, it finally seems that everything was a joke similar to what we have accustomed this sexi gallant. But knowing him, he is able to make it real one of these days.